Restless Waters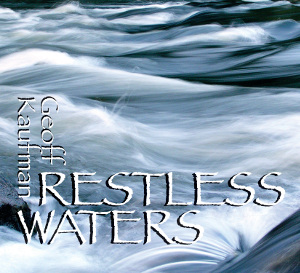 Produced by Eric Kilburn. Recording, mixing, and mastering engineer, Wellspring Sound Studios in Acton, MA.
The idea for this album came quite directly from first hearing and then learning to sing Jon Campbell's title composition. From the first I liked the song as a theme to connect a variety of pieces in my maritime repertoire. The underlying reality of Jon's "restless waters" is so simple yet profound, and the metaphor is rich with implications for the state of the world today.
Once I'd settled on the theme I spent several years deciding on what songs to include. Almost all are favorites I've been singing for a long time and it's a pleasure to have finally put them together on an album. I need to thank all the wonderful songwriters I have drawn from for this collection as well as the amazing accompanying players and singers who bring these songs to life. And a double thank you to Eric Kilburn who both played on and recorded and produced this album.
Come by the Hills (Music: Traditional, Words: Gordon Smith) 3:03
Restless Waters (Jon Campbell) 4:47
Winds Away Johnny (David Littlefield) 3:22
No Ke Ano (Traditional) 2:47
Rumrunner (Jan Christensen) 3:36
Heidi Marie (Rick Spencer) 4:17
Roll to the River (Cindy Kallet) 4:36
Ellis Island (Jan Christensen) 5:10
Somos el barco (Lorre Wyatt) 4:17
Where Do the Capelin Go? (Jim Payne) 2:32
Salmon River (Dean Stevens) 5:45
Driving Home (Larry Kaplan) 4:05
Out on the Ocean (Robbie O'Connell) 4:35
Padstow Farewell (Traditional) 2:28
Total time: 55:20